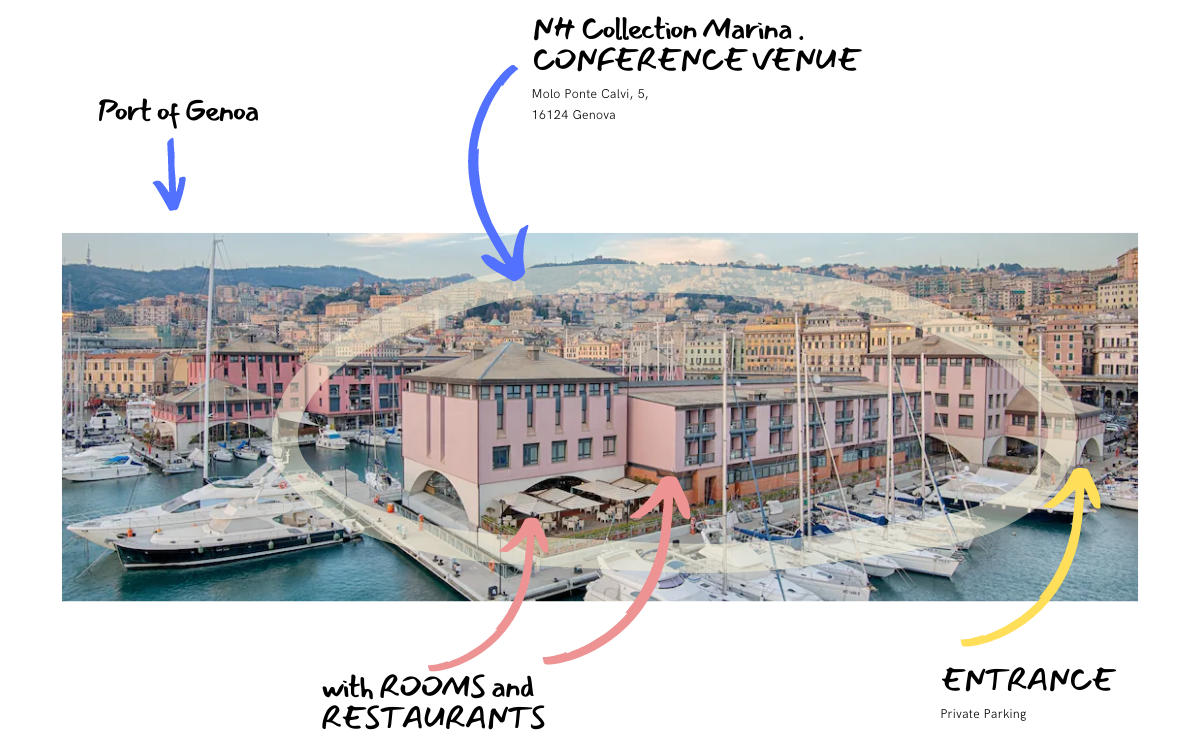 NH HOTEL MARINA
An outstanding architectural hotel, designed by Renzo Piano, close to the harbor attractions and cruise terminal, and within a short walk of the historic city center. The hotel has 140 stylish, contemporary rooms, some also come with a private terrace.
A DISCOUNT CODE for rooms reservations for SysInt participants will be soon available.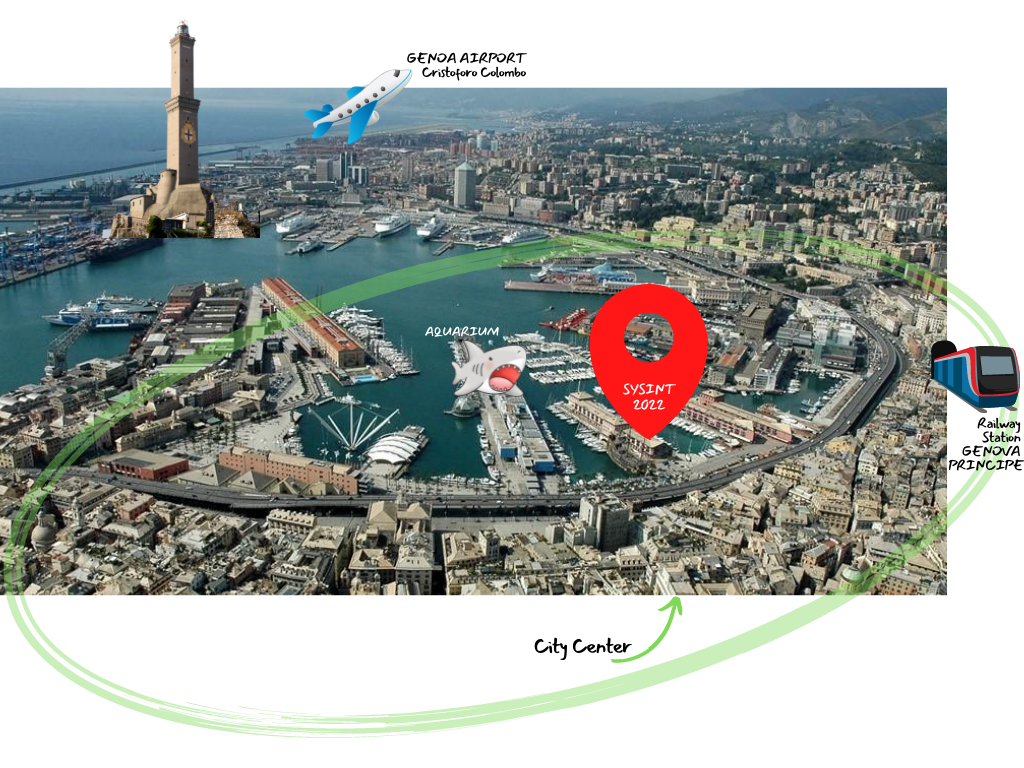 PORTO ANTICO
Genoa's old harbor,  the place from which Christopher Columbus set off on his explorations. In 1992, architect Renzo Piano drew up plans to regenerate the historic port buildings, designing fascinating new structures, including the Aquarium, the Bigo (panoramic lift) and the hotel itself.